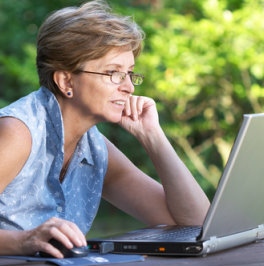 We offer several services to make banking easier and more convenient for our customers. If you can't find what you're looking for, please contact us, and a Bank of Weston representative will be happy to assist you.
Telephone Banking
Use your touchtone phone to check balances, transfer funds, get the latest interest rates, and more:
Access any accounts from any touchtone phone
Available anytime 24/7

Easy to use

PIN required

Check balances

Get current rates

Much more
ATM Cards
Access your accounts anytime at any ATM machine using your Personal Identification Number (PIN). You can check your balance, get cash, deposit, transfer funds, and more. Fees may be applied if you do not use a Bank of Weston ATM.
ACH/EFT Transactions
Move money electronically via this convenient and secure service.
Electronic fund transfers such as direct deposit, automatic withdrawals, etc. lessen the possibility of fraud and protect your privacy.
Safe Deposit Boxes
Protect your documents and valuables by storing them in a safe deposit box, available at all of our locations. Fees and sizes vary.
Wire Transfers
Move your money easily and securely from one financial institution to another through a wire service such as the Federal Reserve. Requests must be processed by 1:00 p.m. for delivery that day.
Routing Number
The routing number for Bank of Weston is 101205050.
Reorder Checks
You may reorder checks online.
Lost or Stolen Card
To report a lost or stolen Visa® debit card, please call 1-800-383-8000.