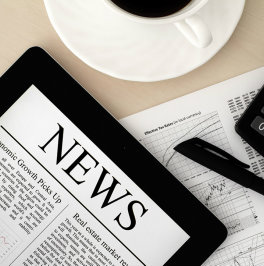 NEW FRAUD TEXT ALERTS
Beginning October 3, 2018, Bank of Weston will launch another layer of protection for your debit card transactions.
You'll soon begin receiving text alerts when suspicious activity is detected on your Bank of Weston debit card. If you receive a "fraud alert," reply Yes or No to confirm or deny the activity. If you reply No (the activity is fraudulent), you will quickly receive a follow up text to let you know that a SHAZAM fraud specialist will call you soon to help protect your account. We'll also automatically block your debit card to prevent any additional fraudulent activity. If you reply Yes (the activity was legitimate), you can continue to use your debit card as normal.
If you do not reply to the text, or your phone number is not a mobile number, we'll attempt to reach you via automated voice call.
Text message alerts from: 72718
Automated phone calls from: 855-219-5399
Make sure to save these numbers to your contacts so you don't miss any alerts. This added protection to your debit card is automatic and text message alerts are free.
If you have any questions, or ever see a suspicious transaction on your debit card, please give us a call.
Important: We will never request card or account information via text, phone or email.
SHAZAM is our debit card processor.
KC Branch Re-location
Bank of Weston is proud to announce the re-location of our KC branch (formerly 6510 NW Prairie View Road). Our new address is 6363 N Cosby Avenue, Kansas City, MO 64151. It is our pleasure to serve you at our newest location with the same quality and service you have come to expect of us.
Introducing MoneyIsland!
We're excited to offer MoneyIsland, an online interactive game designed for kids age 8-14. Created by a teacher, this game teaches kids the ins and outs of smart money management. They'll enjoy going through the levels as they follow Stone Brooke through a series of exotic real-world locales. They'll also get a chance to win real life prizes that will keep them interested in learning and earning.